When a soldier dies, family members, friends and colleagues lose a part of their heart.

Together we can lay down incriminating experiences from the past
The pain of loos is the same all over the world no matter which soldier from which troop or of which nationality dies. They all leave behind a huge gap. Often such losses are burdened with shame and guilt for instance with questions such as "why he and not me?", "I should have prevented it", "I was not able to say goodbye" etc. Not only a death of a beloved one can be incriminating. For example, also humanitarian commitments in disaster areas or fleeing from a familiar environment can change a human for the rest of his life.

Not only soldiers are affected
There are also people who themselves or within their family have suffered a severe destiny. For instance, let's think about at the "Verdingchildren" and their families. Here too, there are often unprocessed mourn, guilt and feelings of shame that burden. Mostly our specialists from hospitals, social institutions and our first responders are forgotten. Often, they all come to their limits and sometimes must put away unbearable. Our events are also designed for all these target groups. Together we try to lay down incriminating experiences, thoughts and also thinking about our deceased beloved ones, wounded comrades, friends and family members.
Are these events religious?
Our events are absolutely confession neutral (we do not favor any religious alignment). The events are usually carried out in co-operation with the police, fire department, sanitary, military, hospice, humanitarian and also NPO organizations. We are trained with a national known program from Deborah Grassman, which we now also offer to the German speaking parts of Europe.
Burnout and esteem
Often, people with burnout do not consider themselves or their commitment to be esteemed. Our especially aligned events and seminars give the possibility to close this valve.
To be able to forgive
A study on forgiveness, which the American Psychological Association has published in 2006, has come to the conclusion that forgiveness effectively has advantages. So forgiveness promotes physical and psychological health. It helps to reconcile offender and victim and it can also help to promote hope for conflict solving in the world. SOUL INJURY® shows with a few and comprehensive steps how a forgiveness process can be meaningfully accompanied. This knowledge can also be very well integrated into the work of restorative justice.
---
Facts on Swiss "Verdingchildren"
Until the 1960's Swiss authorities took away and hired out (verdingt) ten thousand children from their families. Mostly they were handed out to farmers where they had to work like slaves. They were beaten, molested, raped, humiliated, had to sleep in the barn and were hungry. In 2014 a study from Switzerland could for instance document that "Verdingchildren", caused by the early suffering due to the foreign placement, still suffer today. They found out, that many of the over 141 questioned cases are likely to suffer from a PTSD.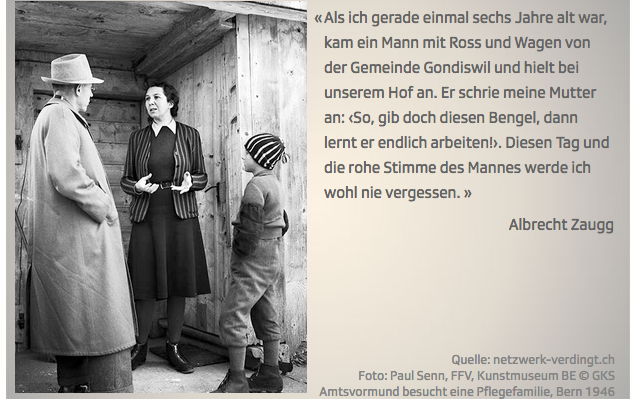 (Quellen: SRF und netzwerk-verdingt.ch /Maercker, Krammer, & Simmen-Janevska, 2015)
"When I was only six years old a man came on a horse and wagon from Gondiswil and stopped at our farm. He cried at my mother: " Come on, just give me the brat and he will finally learn how to work." I will probably never forget this day and the rude voice of the man"
Albrecht Zaugg, Switzerland
---
Facts Germany
▪ Since the founding of the Bundeswehr in the year 1955, about 3200 military and civil members of the Bundeswehr have lost their lives in exercising their duty.
▪ Of the since 1992 sent members of the Bundeswehr to foreign commitments 110 soldiers died 37 fell due to external forces, 73 due to other circumstances.
▪ Round about 3100 Bundeswehr soldiers are momentarily involved in foreign operations (Stand 24. Juni 2019/Statistika). They operate together with soldiers of the alliance partners and friendly nations.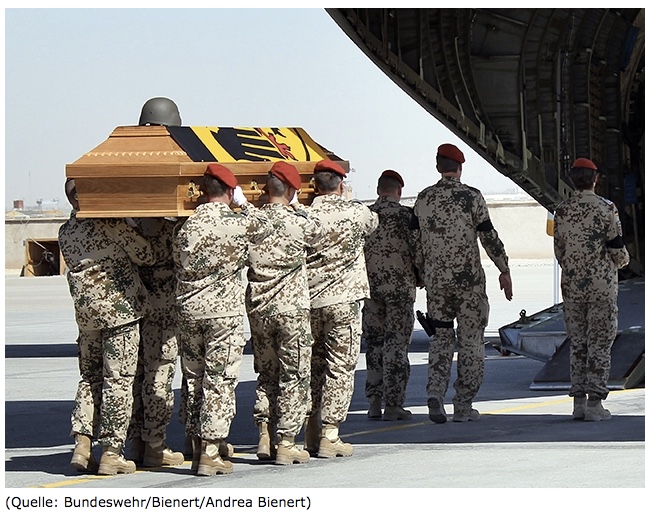 (Quelle Bundeswehr Berlin, 24.04.2019)
---
Facts USA
In the USA about 680'000 former war soldiers die yearly. Many of them have traumatic experiences which they carry with them until they die. Special care and sensitivity is needed to accompany dying soldiers. In the USA there are various achievements that need to be fulfilled.
SOUL INJURY® offers the necessary trainings in the USA.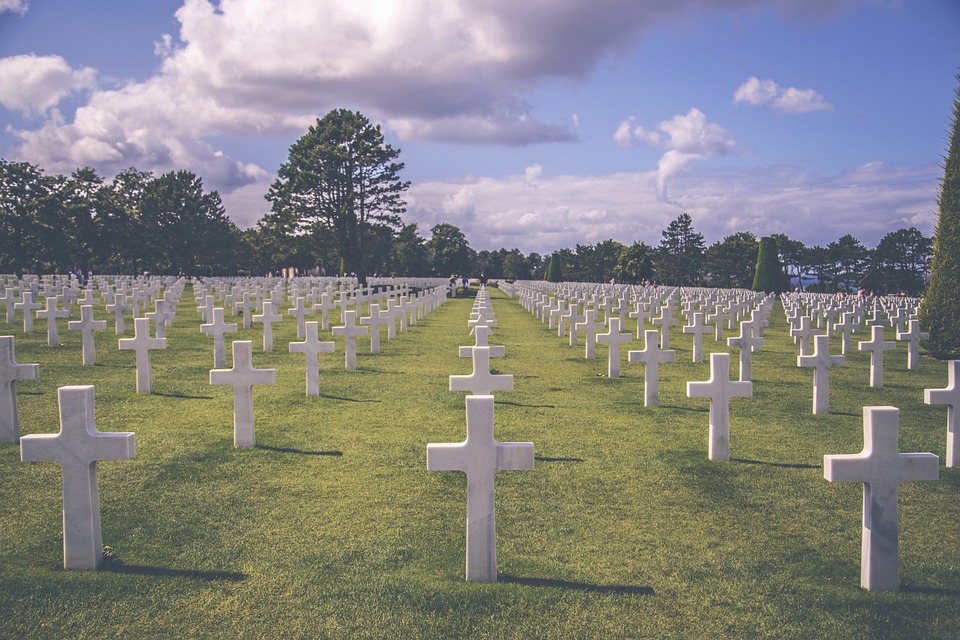 (Quelle: NHPCO National Hospice and Palliative Care Organisation USA, 2019)
---
Facts refugees
The numbers of people who flee from war, conflict and persecution were never as high as today. Mid 2018 there were 68,5 Million people worldwide in flight. In comparison in 2016 there were 65,6 million people and 10 years ago 37,5 million people. Specialized personnel that take care of traumatized people need sensitiveness.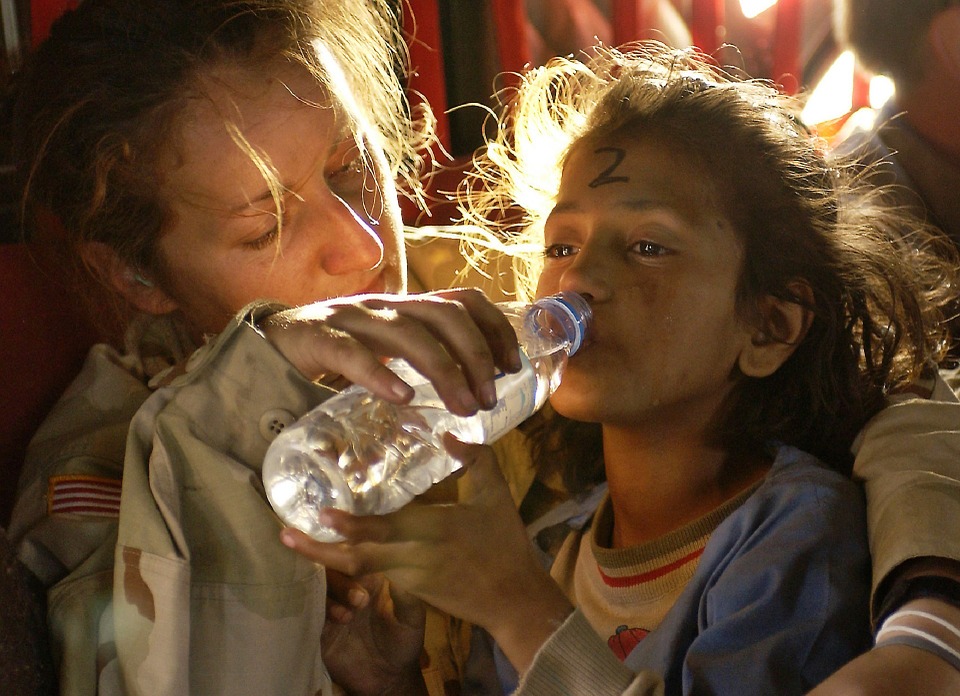 (Quelle: Uno Flüchtlingshilfe Deutschland, 2019)